Moolenaar Meets with Michigan National Guard Members at the Capitol
Today, Congressman John Moolenaar joined other members of the Michigan congressional delegation to pass out food and gift cards to Michigan National Guard members who are serving in Washington, D.C. 

"The men and women of the Michigan National Guard have served honorably, and I am glad they will be able to return home to their families very soon," said Congressman Moolenaar. "It was an honor to spend time with them today and thank them for serving our nation."
Numerous Michigan National Guard members have reported food-related illnesses since they arrived in Washington and media reports have shown pictures of the undercooked and inedible food they have received while serving their mission. Last week, Moolenaar and the Michigan delegation sent a letter to General Daniel R. Hokanson, Chief of the National Guard Bureau, calling for the termination of the contract providing food to the Michigan National Guard members.
The Michigan National Guard's deployment to the Capitol is scheduled to end on March 12.

A full-size version of the picture below is attached to this press release.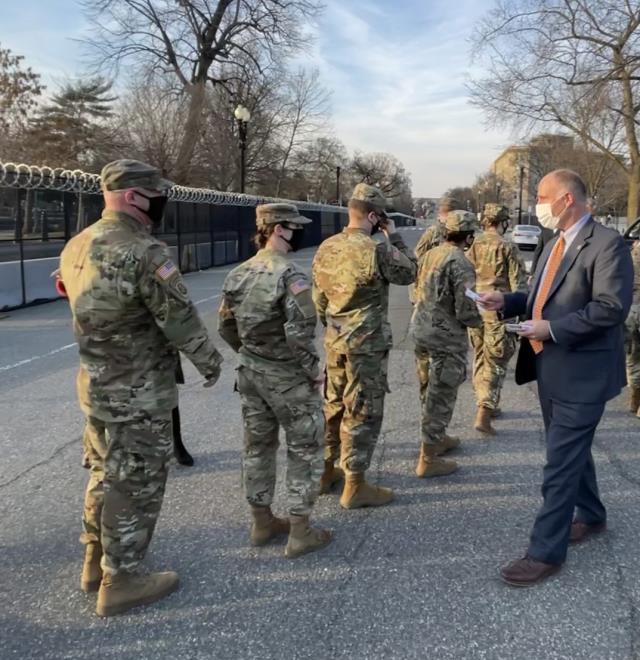 Congressman John Moolenaar meets with members of the Michigan National Guard outside the U.S. Capitol on the evening of March 10, 2021. Moolenaar and the Michigan Congressional delegation distributed Chick fil A to the Guard after members of the Michigan National Guard reported they were being served inedible food.
###